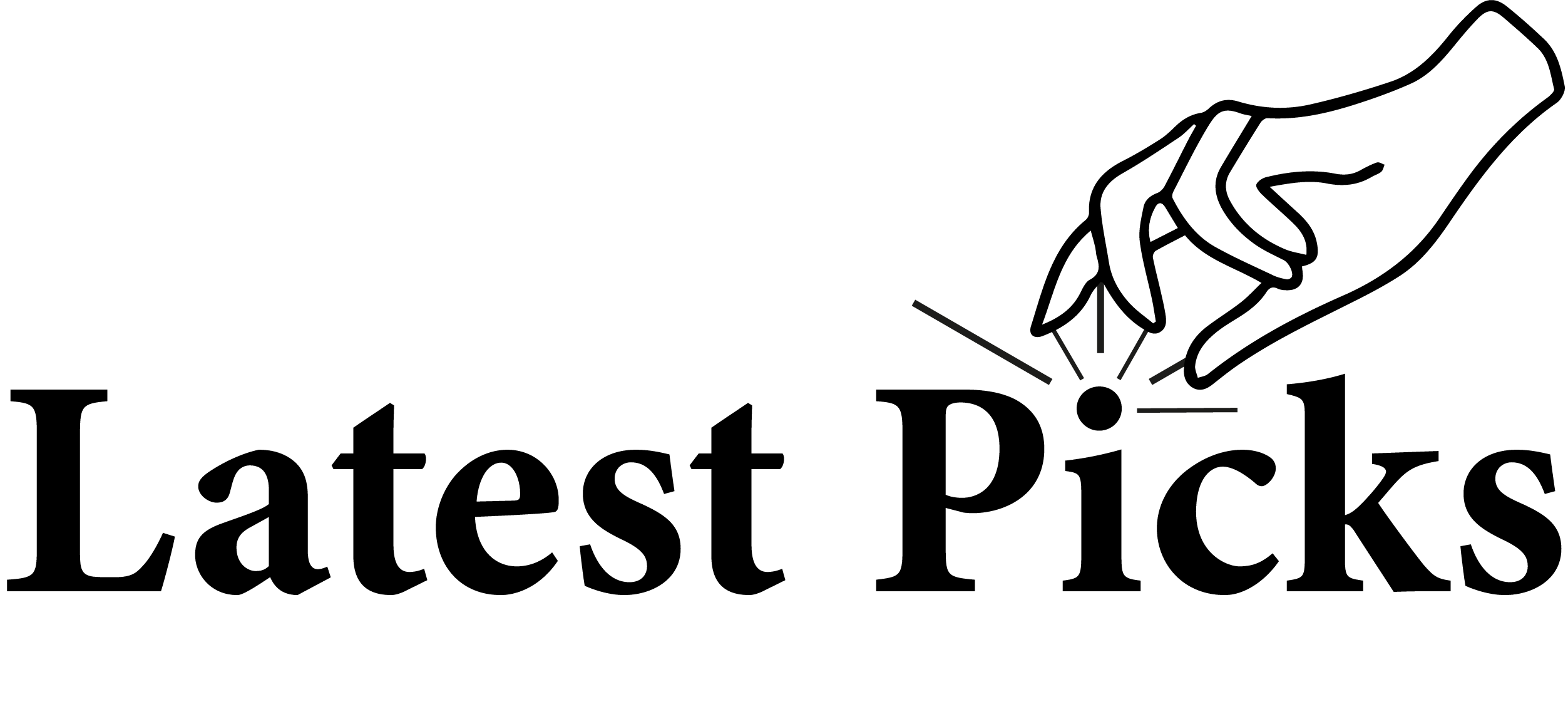 Hardback subscription options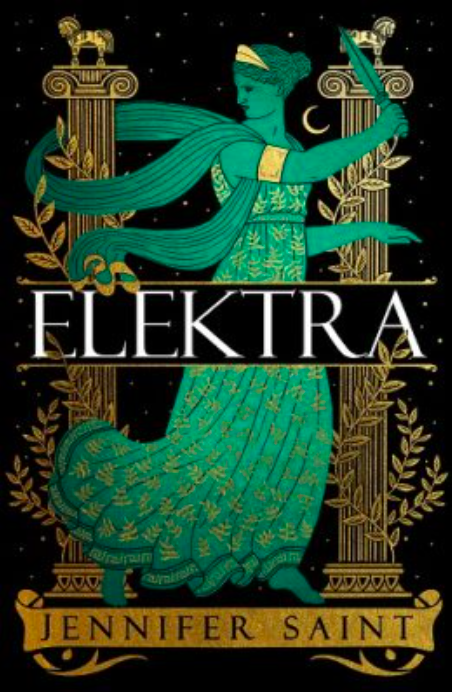 Elektra by Jennifer Saint
The House of Atreus is cursed. A bloodline tainted by a generational cycle of violence and vengeance. Clytemnestra is the sister of Helen, wife of Agamemnon - her hopes of averting the curse are dashed when her sister is taken to Troy by Paris. Cassandra is the Princess of Troy. She is cursed by Apollo to see the future but never to be believed when she speaks of it. She is powerless in her knowledge that Troy will fall. Elektra is the youngest daughter of Clytemnestra and Agamemnon. She is horrified by the bloodletting of her kin but can she ever truly escape it? Elektra is a Greek retelling from the point of view of these three women whose fates are tied to this curse and the fickle nature of the men who surround them.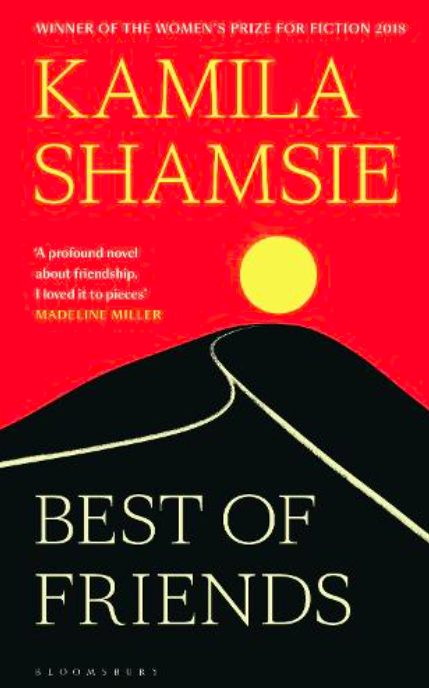 Best of Friends by Kamila Shamsie
14-year-old Maryam and Zahra have always been the best of friends, despite their different backgrounds. Maryam takes for granted that she will stay in Karachi and inherit the family business; while Zahra dreams of escaping abroad. This year, 1988, anything seems possible for the girls after Pakistan has emerged from the darkness of dictatorship into a bright future under Bhutto. But a snap decision at a party brings the girl's childhood abruptly to an end. Three decades later, in London, Zahra and Maryam are still best friends despite living very different lives. But, when unwelcome ghosts from their pasts reappear, both women are driven to act in ways that may break their bond forever. Best of Friends is a compelling novel about power, identity and friendship.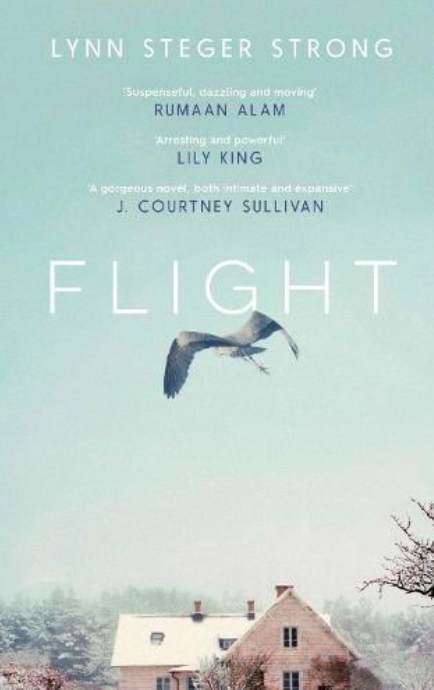 Flight by Lynn Steger Strong
It's the 22nd December and siblings Henry, Kate and Martin have converged with their spouses on Henry's house in upstate New York. This is their first Christmas since their mother passed. Without her ever present advice and nudges to connect, the siblings have grown distant. Over the course of 3 days, old resentments and instabilities arise as the families attempt to perform familiar rituals while also trying to decide what to do with their sole inheritance, their mother's house in Florida. Then when a local child goes missing, they are forced to come together and all of them will cross a line. Flight is a close novel about family, responsibility and the aftershocks of grief.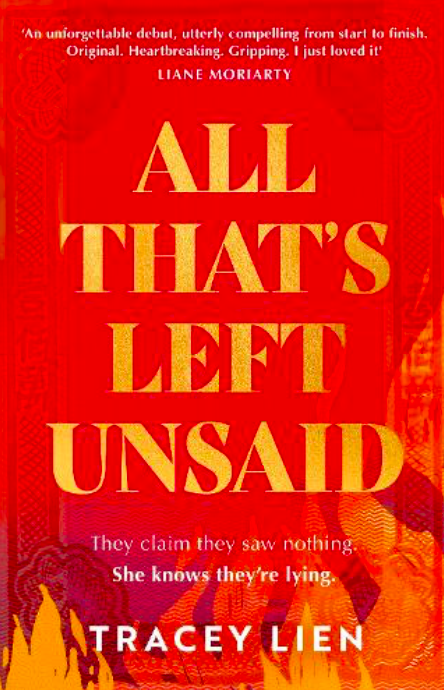 All That's Left Unsaid by Tracey Lien
1996, Sydney. 'Just let him go' are the words that Ky Tran spoke when her parents called to ask if they should let her younger brother, Denny, out to celebrate his high school graduation. They are the words she will forever regret. That night, Denny is brutally murdered inside a busy restaurant in the Sydney suburb of Cabramatta, a refuge enclave facing violent crime and an indifferent police force. Even though several people were present at the murder, each bystander claims to have seen nothing, and they are all stsying silent. Determined to uncover the truth, Ky tracks down the witnesses herself. But what she learns goes beyond what happened that night and she must confront more than the reasons her brother is dead. All That's Left Unsaid is a murder mystery story that focuses on community, collective silence and trauma.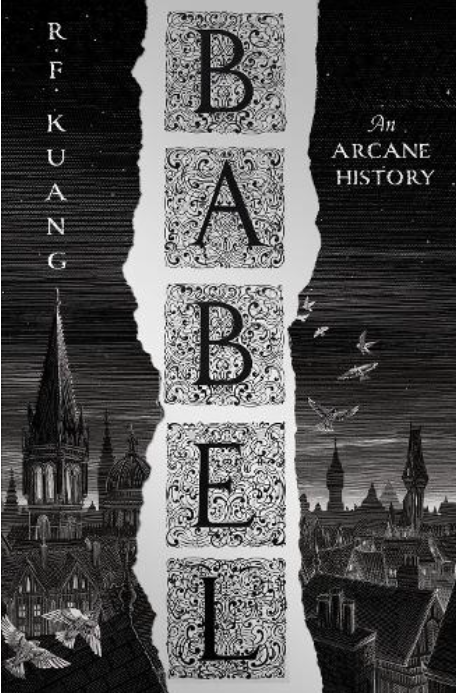 Babel by RF Kuang
Oxford, 1836. The city is the centre of all knowledge and progress in the world and at its centre is Babel, the Royal Institute of Translation. The tower from which all the power of the Empire flows. Babel is also the centre of silver-working: the art of manifesting the meaning lost in translation through enchanted silver bars. Orphaned in Canton and brought to England, Babel is paradise to Robin Swift. But knowledge serves the colonial powers and for Robin, a Chinese boy raised in Britain, serving Babel inevitably means betraying his motherland. When Britain pursues an unjust war with China over silver and opium, Robin must decide: can powerful institutions be changed from within, does revolution always require violence? Babel is a dark academia fantasy focusing on authoritarianism, the power of language and colonial resistance.
Paperback subscription options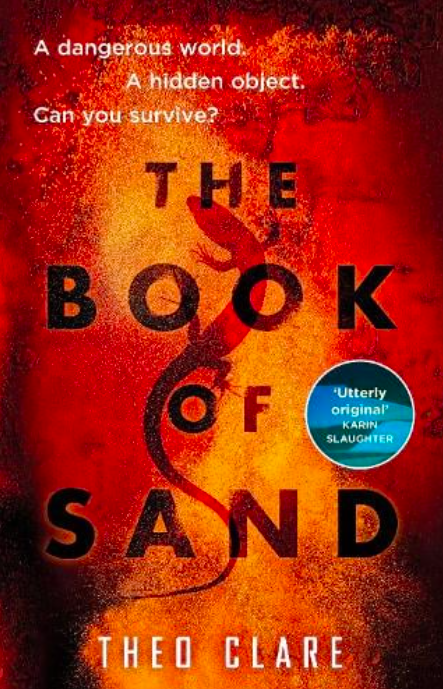 The Book of Sand by Theo Clare
A hostile world of burning sun and sand. Outlines of several once-busy cities shimmer on the horizon. In the distance a group of people walk to shelter, a 'shuck' the family calls home and which they know they must reach before the light fails. To survive in this alien world of shifting sand, they must find an object hidden in or near water. But other families want it too and they are willing to fight to the death for it. McKenzie wakes up in Virginia, an ordinary teenage girl living an ordinary life, except the previous night she found a sand lizard in her bed and things are starting to change. The Book of Sand is an ambitious fantasy novel about two worlds colliding and what happens when dark forces threaten to destroy them both.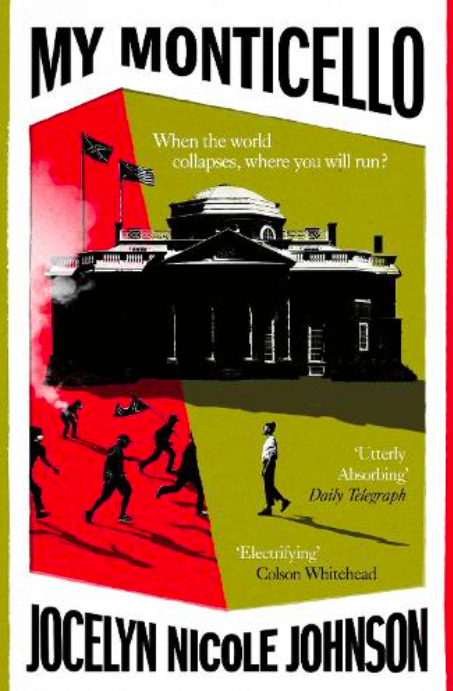 My Monticello by Jocelyn Nicole Johnson
At a time of rolling blackouts and terrible storms battering America, the neighbourhood of First Street, Charlottesville comes under attack by violent white supremacists. A group of friends, families and strangers flee together in an abandoned bus and head for Monticello, the historic plantation home of Thomas Jefferson. Da'Naisha is a young Black descendant of Jefferson and along with the rest of the group, they use the rooms as a kind of shelter. But, the terror from their town is coming closer, and so they have an impossible decision to make. My Monticello is a deeply moving novel focusing on racism past and present, but is also a vision of community and hope.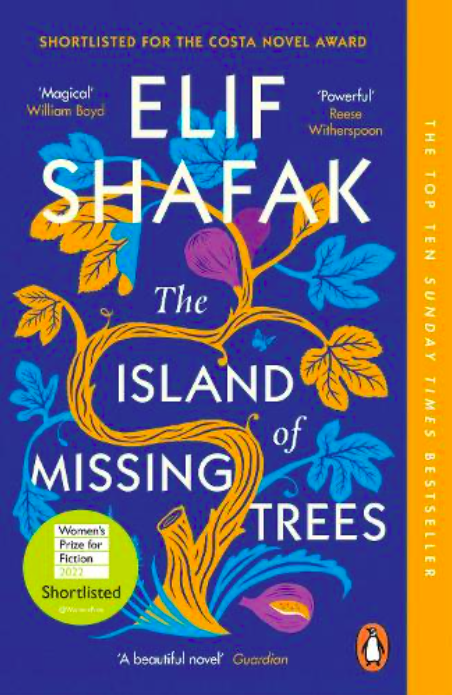 The Island of Missing Trees by Elif Shafak
Two teenagers, a Greek Cypriot and a Turkish Cypriot, meet at a taverna on the island they both call home. The taverna is the only place the two, Kostas and Defne, can meet in secret, beneath the fig tree growing through a cavity in the roof. The fig tree witnesses their hushed, happy meetings. The fig tree is there too when war breaks out and the teenagers vanish. Decades later, Kostas returns looking for Defne. They take a clipping from the fig tree and smuggle it in their suitcase bound for London. Years later, the fig tree in the garden is their daughter Ada's only knowledge of a home she has never visited and she seeks to untangle the years of secrets and silence. The Island of Missing Trees is a rich multi-generational tale about belonging, love and pain that gets handed down the generations.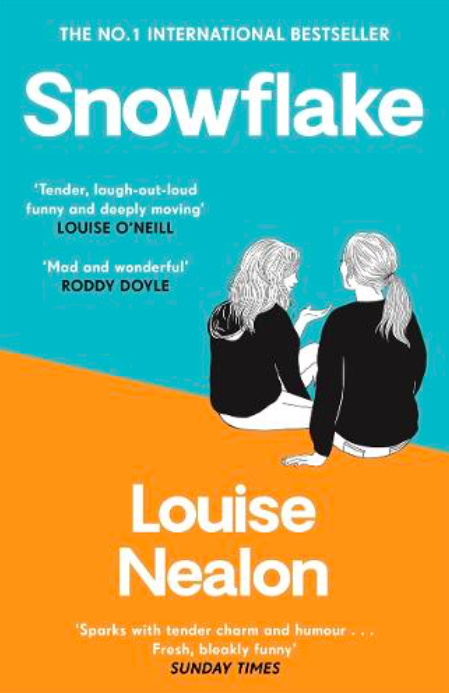 Snowflake by Louise Nealon
18-year-old Debbie lives on a dairy farm with her mother and uncle. This world is Debbie's normal, but she is about to step into life as a student at Trinity College in Dublin. As she navigates between sophisticated new friends and her rural family bubble, things begin to unravel, her mother's eccentricity tilts into something darker and her uncle's drinking begins to get worse. Snowflake is a heartbreaking and then heartwarming novel about growing up and leaving home to only find out that you can't leave your family fully behind.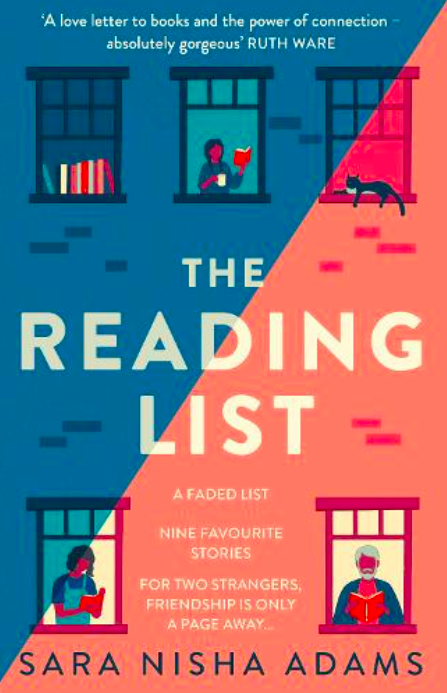 The Reading List by Sara Nisha Adams
Aleisha discovers a crumpled reading list tucked inside a book whilst working at her local library and the listopens a gateway to new and wonderful worlds - just when Aleisha needs to escape from her troubles at home. When widower Mukesh arrives at the library, desperate to connect with his bookworm granddaughter, Aleisha introduces him to the reading list. The two form an unlikely book club of two and begin to find themselves in the pages they are reading. The Reading List is an uplifting story of a cross-generational friendship, focusing on the love of stories and the importance of libraries.